A Step by Step Guide for Transforming Your Twitter Campaign
Are you making the most of Twitter? With 255 million monthly active users, Twitter certainly offers ample potential. The following steps can help you to ensure you are taking full advantage of your Twitter campaign.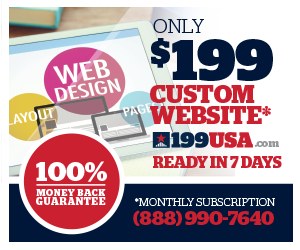 Begin by ensuring that you are familiar with your industry. If you are not already analyzing your competitors, now is the time to get started. Spend some time researching what people in your industry are discussing on Twitter. Look at your competitor's campaigns to find out what is working and what does not work.
Investing some time in becoming more familiar with what is taking place in your industry on Twitter can pay off handsomely in transforming your own campaign. Hashtags.org is an excellent resource for uncovering what is trending.
One of the biggest problems that many people encounter with taking full advantage of Twitter is the character limitations. Admittedly, 140 characters is restrictive, but it is important to note that the attention span of readers is becoming shorter. In fact, the Savvy Panda reports that tweets of less than 100 characters receive approximately 17 percent more engagement.
This does not mean that you cannot use Twitter to direct readers to lengthier and more informative content, however. You just need to be creative in how you go about it. One of the best ways to handle this problem is to link your tweets to blog posts. Post a thought provoking title on Twitter and include the URL to the article or blog to increase traffic to your site and your number of followers. An additional bonus is that tweets with links are 86 percent more likely to be retweeted.
The promotion of fresh content is absolutely essential to making any type of online marketing work and Twitter is no different. Twitter users, in particular, have a keen desire to know what is taking place in the world right now. Fresh news, tips, and articles are great fodder for a Twitter campaign, so make use of it to your advantage.
Along with searching for trending news, many people also use Twitter to find answers to questions. Social Barrel reports that social media marketing is all about building relationships. Spend some time monitoring the subjects that you are knowledgeable about or that relate to your industry. You will be providing real value if you can answer their questions or direct them to information they would find of interest. This is also a great way to gain new followers.
Finally, make sure you are responsive when it comes to your Twitter campaign. Check what is being said about you or your company at least daily and reply promptly. This level of responsiveness is an excellent way for building alliances, particularly among others in your industry.