Amplify Digital Marketing Campaigns with Facebook Advertising
The world of digital marketing is a vast and strangely interconnected landscape that can yield incredible brand loyalty and an increase in sales when done right. There are many digital marketing strategies available to businesses, but one that is surprisingly effective is Facebook advertising. The results from many Facebook ad types are measured in views and engagement, however they can have a greater impact on customer conversion when you combine your Facebook ad with other digital marketing campaigns. Here are a few ways you can use Facebook advertising to amplify your digital marketing campaigns.
Plan Your Campaign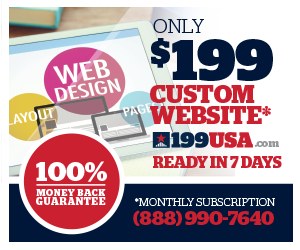 Before you can use a Facebook ad to help amplify your other digital marketing campaigns, first you need to plan the campaign. Depending on if you are a B2B or B2C business, there are a few things you can do. A B2B business can offer a:
Free consultation

Free evaluation normally worth X amount

Whitepaper

Webinar registration

Personalized report

Discount on a service
A B2C business can offer a:
Special offer

Discount on certain products

Coupon

Free product

Free product with newsletter signup or other listing action

Free product with a Facebook or Google or review site business review
Once you have your offer crafted, it is time to decide which platforms to promote it on in addition to Facebook advertising. The easiest step is to write social media posts on every platform you have an account with advertising the offering. Following the rules of each platform for better engagement, repost throughout the life of the offer. But outside of social media, decide how much budget you have and where you can win the attention of customers.
If you have a larger budget, opt for search engine marketing (SEM) ads on Google and Bing if you have room for it. You will need to research long-tail keyword phrases to create ad copy relating to your special offer and your business. Once the ad copy is written, create a large list of long and short-tail keywords to add to the ad as well as a list of negative keywords to refine your results. Make the ad copy you use on your SEM campaign similar to what you will put in your Facebook ad. Using the same keywords will help your SEM ad place higher and will get the attention of people who may be searching for that on Google.
Install a Pixel
Pixels are a way to track people who have seen or clicked on your ad and track their movements. It can also be used to make an ad follow someone around the internet. A pixel generated by Google AdWords can make an ad follow people around as they browse the internet, even causing your Facebook ad to show up in their feed! Likewise, a Facebook tracking pixel will keep an eye on people who have clicked your ad to your website, giving you customized customer list for better follow through in the sales funnel. It can also generate a lookalike audience to reach more people with similar interests as people who have clicked through your ad, giving you a wider base of people to reach.
Craft a Landing Page
An excellent landing page from your Facebook ad, as well as wherever else you are running your campaign, is one of the best ways to generate customer conversions. Design a page on your website domain that is crafted specifically for the special offer. Make a large and easy call to action that prompts people to claim the offer by submitting a form. A few tricks to see better conversion rates are:
Make the form simple and short.

The more information people have to give, the less likely they are to complete the form and claim the offer, causing you to lose them as customers forever. Only ask for the first and last name and email address. This allows them to be fed marketing emails in the future.

Make the landing page design simple so it loads quickly.

Put the call to action and form at the top of the page with a short description of what they are getting.

Add additional business information below the call to action.

Some people want to know more about your business before submitting the form. Here you can provide a short business bio, popular free content pieces relating to your special offer, or testimonials. Supply links to other pages of your website and your social media profiles in this business information below the call to action.