Don't Swim Against The Current – Tools From Google That Help SEO
Search engine optimization (SEO) is one of the most important things you need to do when it comes to digital marketing practices. You want potential and current customer to be able to easily find you when they type a variety of search queries into Google. However, SEO is very complicated and most businesses are missing out on a huge number of customers they could reach because they are not utilizing SEO effectively. Here are some of Google's tools that can help make your SEO decisions more data-driven and analytical.
Google My Business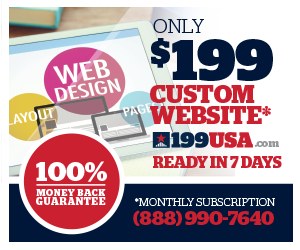 For businesses with an actual, physical storefront (like a restaurant), the ability to be found on the map is a necessity. Signing up for Google My Business puts your information on Google Search, Maps, and Google+ so that customers can quickly find you. Many people use Google to get an address or a phone number. Without using Google My Business, this information is harder for customers to find.
Google Adwords
Google Adwords works by matching your website with a specific search phrase (like "best restaurant in Boston") and then showing your website first if the user enters the same phrase in Google Search. Think of it as promoting your website the search engine to prioritize you when the user enters a specific search phrase.
Google Adwords is a paid promotion. But the great thing about its cost model is that it goes by a pay-per-click system, meaning you'll only pay when people click the ad so you only pay when your advertising is actually working.
Google Analytics
Do you know what users are actually doing on your websites? Do you know which buttons they are clicking? Do you know which part of the website makes them leave and why? Google Analytics helps in answering these questions and more by tracking actual user behavior in the website, providing deep insight into how effective your website truly is and how it can improve. Google Analytics is absolutely necessary to all your marketing efforts online.
Google Alerts
Google Alerts works by monitoring the Internet for substantial content related to a keyword. It's a great tool for competition scan and also to know if new content related your brand is being created by other people. If you own a coffee shop, try signing up to Google Alerts for "coffee shops in Boston", you'll get alerted whenever discussion about Boston coffee shops happen, when a new coffee shop opens store, what people say about your shop (if they have anything to say!), and many more.
Google Webmaster Tools
The Webmaster Tools show you how Google handles your website as it crawls through the Internet. The Webmaster Tools allow you to share information with Google so they can better understand your website and improve its visibility. The Tools also let you know if Google is encountering any problems with your website which disrupt your visibility.
Google PageSpeed
Sometimes  the issue with your website's performance is not the content and is simply a matter of performance. GooglePage Speed analyzes your webpage's content, then makes suggestions on how you can improve that webpage's performance. Use PageSpeed and check your landing pages and see if they're holding up well.
Merchant Center
Where being placed on Google Maps is a necessity for restaurants, the necessity for stores and shopping businesses is to put their merchandise catalog on Merchant Center. Putting your item data in Merchant Center allows your catalog to be searched in Google Shopping and other Google services.
Before you get serious with an SEO strategy, you need to know where you stand currently, where you can improve, and what tools are available to you. Google's free and intuitive tools can help you achieve all of this.