Everything You Need to Know to Make Your Business A Star on LinkedIn
LinkedIn can be a very tricky platform. Thanks to the rise of social media, many businesses try to use the same strategy on LinkedIn as they would Twitter or Facebook. No social media platform your business is present on should have the same strategy or messaging and that is especially true for LinkedIn. To get your social media strategies untangled, learn everything you need to know to make your business a star on LinkedIn – from tactical measures to overall etiquette.
Tactical Measures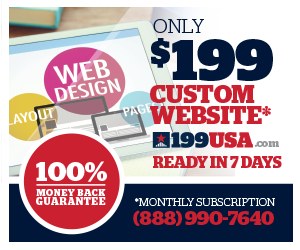 Before you start excelling on LinkedIn, you need to get a few tactical measures in place. When you optimize your profile and actions on the platform, you will have the foundation to take your business presence to the next level.
Optimize your personal page. Update your personal profile with a professional headshot and your current title and position at your business. You also want to fill out all pieces of the profile with current information. When you add your business as your current job, make sure you tag your business page instead of just typing the title. Tagging your business page allows it to link and show you as an employee of the company, making your business more credible on LinkedIn.
Optimize your business page. After your profile is done, go to your business page and follow similar rules. Update all the photos so you profile picture is your logo and your cover photo is a high quality banner. It can be your staff, your office, or a well-designed slogan.Make sure you fill out all portions of the business page as well. Consider adding subpages for specific products or services you offer. If you choose to do that, realize you will have to create separate post messaging for those pages.
Give employees incentive to join LinkedIn and join your business. Offer some kind of incentive to get any employees who have not joined LinkedIn to do so. Have them follow the steps above under personal profile to grow your business page.
Join groups. Find groups that are relevant to your business and industry and join them. They will appear on your personal profile, giving you a bigger reputation as an industry expert. You will be able to join and start discussions to improve your business standing.
Create posts for both your business and personal pages. Once everything is optimized, start thinking about what messaging you want on both your business and personal profiles. On your business page, you want to inform page followers about new updates to your product or service as well as any industry news or developments. ON your personal page, you want to stick to posts you find interesting or write posts with your opinion or advice on an industry topic.  

Spend time on your feed everyday. Spend a few minutes a day scrolling through your feed, liking and commenting on your connections' posts that you find interesting. This helps grow your reputation and relationships.
Platform Etiquette
Every business needs to realize LinkedIn is a networking platform, not a marketing platform. You need to keep this in mind when you start using LinkedIn seriously. If you use any part of the platform as a billboard for your marketing messages, you will not see any authentic communication or conversions. To stop yourself from doing it, there are a few etiquette rules to follow.
Be authentic. Make sure everything you post is authentic and strictly anti-marketing.
Learn from each other. Use LinkedIn to help and educate your audience as well as to learn from what they are doing. Everything should be a networking learning experience.
Limit posting. On your personal page, post no more than twice a week. On your business page, no more than three times a week.