Increase Your Twitter Engagement by 17%
Little-Used But Wildly Important Tactics to Increasing Your Twitter Engagement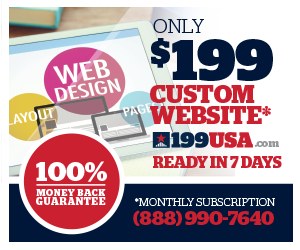 Marketers may say content is king, but engagement is a world dictator. Without engagement, your outstanding content means nothing. Engagement, defined as actions your audience takes to interact with your brand in the form of likes, comments, and shares, is the key to social media success. Many businesses try basic and traditional methods to increasing engagement on Twitter, but to get ahead of the competition you can try these little-used but wildly important tactics to raise your engagement numbers.
Post on the Weekends
According to Social Media Examiner, studies have shown that posting on the weekends is one of the secrets to increasing engagement on Twitter. Many businesses avoid weekend Tweets because they consider themselves "off work." However, if you change your schedule to ignore Twitter on low engagement days, you can easily find a couple of hours on the weekend to see your business' Twitter engagement go up.
There are a few other tricks to increase your Twitter engagement increment by increment. Social Media Examiner also recommends, not only posting on weekends, but also posting during daytime hours. If you post between 8am and 7pm, weekdays or weekends, you will see higher engagement. Additionally, Tweeting between one and four times a day will help.
The best way, however, to see engagement with posting times is to use Tweriod. Tweriod is a free online tool that analyzes your Twitter account and, within a few minutes, sends you the best times and days to post when your audience is online. If you post more when your target is there, you will have a better chance at receiving engagement. However, posting on the weekends can help you expand your audience to new interested targets.
Use Photos
Jeff Bullas highlights the benefits of using photos and other media on Twitter to increase engagement. There are countless studies of how well images do in increasing engagement, giving specific statistics for each platform. If you can, use link previews and add photos to make your Tweets more eye-catching in someone's feed, increasing your chances of engagement.
Join a Twitter Chat
Convert with Content recommends joining a Twitter Chat. A Twitter Chat is a conversation hosted by a couple of Twitter user administrators, sending out predetermined questions to generate discussion on a particular topic. People can join the chat by using the designated hashtag for the event. There are many services online to find a chat day and time in your industry. Answer the questions the hosts provides and comment on other's answers. Your insight will help you gain new, interested followers and spread your brand reach.
Implement Twitter Cards
Like photos, Twitter Cards are a newer Twitter feature that preview your content in an engaging way so the audience clicks through. It also gives you additional real estate to push a message past the 140 character limit. There are three ways to add a Twitter Card – from a webpage with a code or plugin, by using a Twitter ad, and by uploading your own rich media. You can learn more about Twitter Cards and how to use them on GrowMap.
Create Call-to-Actions
Lastly, Buffer App gives a step-by-step process to crafting a Call-to-Action that generates the engagement you want to see. It may sound rude, but telling your audience exactly what you want them to do is a surefire way to see some serious engagement. Pushing messages without a purpose just floods your followers feeds with content they may or may not want to see. If you are sharing articles, craft your Tweet to make them want to click and read more. If you are sharing website links, tell them to see the sales on your website or to check out your new products. Telling them what to do compels your audience to take action. Without a CTA, you will not see any of the results you are aiming for.
What Twitter tactics have increased your engagement? Share in the comments.