Our Favorite Tools to Improve Digital Marketing
The digital marketing world has grown tremendously over the past few years. Now there are more tools than ever before to help with any and all of your wildest digital marketing dreams. Some are free that make those cumbersome tasks a little easier. Others are pricey but can streamline your business and take it to the next level. Here are some of our favorite digital marketing tools that help accomplish digital marketing strategies easier.
Google Analytics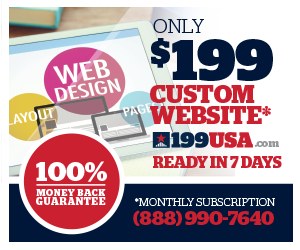 Of course we have to start with the monster tool – Google Analytics. Google Analytics is the perfect way to get a snapshot of all your digital marketing efforts in one dashboard. This tool is centered around your website traffic and activity, but it also takes a look at all of the referring sources of traffic. This can span across all your digital marketing efforts since referral traffic can come from other website, places your ads are seen, clicking through on search results, social media, and more. Sign up for Google Analytics, set some benchmark goals based on your current stats, and craft a digital marketing strategy to meet those goals.
Google Adwords Keyword Planner
Another nifty Google tool is the Adwords Keyword Planner. While this planner is obviously helpful if you plan on running PPC ads, it can help refine all your digital marketing efforts. Using the keyword planner can give you a set keywords that can be implemented in your website, on your blog, in any ads or press coverage, and on your social media content. Researching keywords that have good interaction and low competition will increase your chances of SEO success.
Asana
Asana is a task management and organization online platform that helps you streamline your digital marketing efforts as well as anyone on your team who is participating in digital tasks. You can set up projects with different sections of task checklists for everything in your digital strategy. You can even make tasks recurring so, once they are completed, you won't forget to come back to them in a week or a month.
Bitly
Bitly is a link shortening tool that has many benefits. The first is for Twitter where there are limited characters. Bitly provides a shortened link that won't take up more space in your posts. The second is the tracking capabilities that Bitly provides. You can see how many people click on your unique Bitly as well as where they saw the link to click. For a premium account, you can brand your Bitly shortened text.
Hootsuite/Sprout Social
Both Hootsuite and Sprout Social are popular social media post scheduling software programs. They allow you to write social posts for many platforms to be scheduled out over the next few days, weeks, or months. This saves you time trying to live post social content every day. Both platforms also offer analytic insights and reports on success of each platform you are posting. We recommend doing a demo of each platform before you subscribe to a service. Hootsuite does offer a free plan and is more affordable per month, but Sprout has more capabilities.
PicMonkey
Images receive more engagement than any other kind of content on social media, so why not make your images stand out? PicMonkey is an incredibly easy image creation and editing software that you access online. The free version has many features and capabilities, but the paid version will make your head spin with cool options and effects.
Blog Topic Generator
Blog Topic Generator is a tool offered by HubSpot that does exactly what it sounds like – offers blog topic ideas. If you are feeling dry on inspiration for blog topics in your content planning and creation, pull up the blog topic generator to plug in nouns related to your industry or content strategy to generate some great blog topic ideas.
SimilarWeb
SimilarWeb is a great tool if you want to get a free look at what competitors are doing with their digital strategy and their rank. You can plug in a website of a competitor and SimilarWeb will generate their numbers on traffic and SEO. SimilarWeb will also show a detailed breakdown on their traffic sources so you can see how much time they are spending on each type of digital platform or how much they may be spending on ads.