Outbound Marketing vs Inbound Marketing for Small Businesses
The world of marketing is large and vast which can also make it confusing for small businesses. As a small business owner, you do not have much manpower or free time available to investigate which marketing avenue will be best for your business goals and customer base. This causes many small businesses to stay stuck in a old way of marketing that may not be as effective as newer online marketing strategies. It can also cause a small business to jump into online marketing without much understanding of what the end goal is or how it might benefit their business. To help you save time but make an informed decision, here is a breakdown of your small business options for more traditional outbound marketing tactics vs the newer online inbound marketing tactics.
Outbound Marketing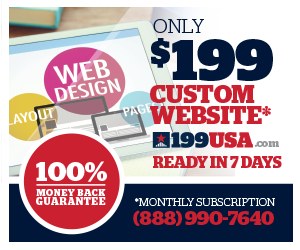 While there are many digital outbound marketing tactics, such as landing pages, outbound marketing strategies are usually focused around traditional methods including television ads, radio advertising, cold calling, and event marketing. Many try to say these avenues are dead or about to die for small businesses, but that is not true.
According to Marketing Profs, 75% of top IT executives said they'd decided to attend an event or take an appointment after having received a cold call. Even as a B2C business, this can ring true for your customer base as long as you perform a cold call strategy in a personable manner. One of the most successful cold call practices is combined with another outbound marketing strategy of event marketing. You can perform a drawing at an event where people submit their phone or email to be eligible to win. A month down the road, you can reach out to those people connecting yourself to the event and sharing an offer or consultation. Adding a cold call or event marketing strategy to your overall marketing forecast is easy to afford and quite effective.
For those who want to take it to the next level, TV and radio advertising is another successful outbound marketing strategy. Again, some say it is not effective compared to other marketing strategies available, but this is proven false again. For example, Wall Street Journal reports that Super Bowl ad prices have increased by 75% in the past ten years and that, in 2015, the average price of a 30 second Super Bowl ad is $4.5 million. This alone shows the importance of reaching people in their homes or in their vehicles with television and radio advertising.
Business 2 Community offers some advice to small businesses to make television advertising more effective and cost efficient, including:
Surveying customers to see what channels they watch more frequently and what times they tune in.

Choosing cable advertising for more affordability.

Requesting a performance report on cost, timing, and commercial content.
Radio advertising can be even more effective than television advertising and also more affordable. Radio Ad Lab reports that radio advertising has a 17% higher ROI than television advertising. Radio might even be more effective than digital marketing strategies as Ad Age reports ten brands showed a higher ROI from radio ads than Facebook and other digital ad platforms.
Inbound Marketing
Inbound marketing tactics have exponentially expanded due to the invent and rise of the internet. Content marketing , search engine optimization, search engine marketing, digital advertising, social media marketing, and website design and development all offer successful inbound marketing strategies for small businesses. The good news is most of these strategies can be performed on any type of budget to some degree of success – the only question is how long it might take to see results. The more time you spend on strategies, the higher success you will see with inbound marketing the same way you will see better results from traditional outbound marketing with a bigger budget. The key is not trying to add every digital marketing solution available to you and instead analyzing the different digital marketing platforms to formulate a strategy that works best for your business goals.
So which type works best for your business? It comes down to budget, audience segment, and your business goals in mind. If your budget allows, integrating both traditional outbound marketing and more modern inbound marketing is your best bet for success. As Online Marketing Institute states, different customers respond to different methods, so testing out which method has the highest success rate and reserving more budget for those methods will allow you to see greater success.