Social Media Best Practices for Remodeling Companies
Social media is a very effective tool for remodeling businesses. The instant and visual nature of social media will provide your company plenty of opportunities to showcase your work and entice people to choose you for their next remodeling project. If you are interested in using social media as part of your marketing strategy but don't know where to start, here are some of our best tips strictly for remodeling companies.
Start With Blogs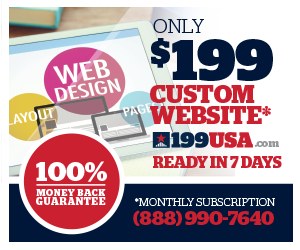 When people approach a remodeling project, they have a lot of questions! Even if they have an idea about what they want to do, the steps and options to get to that point are often gray. Creating blogs with advice and how-to guides will be greatly appreciated by customers. Provide advice on the steps needed to complete a remodel project, how to choose a contractor, and what to consider for the project. Another good idea is to provide basic remodeling how-to guides, such as how to replace a toilet.
Raise up on Google
Once you have blogs rolling, it is time to consider your presence on Google and the search engine optimization (SEO) tactics you will need to raise in ranking. The higher up you are on Google, the more likely people will call your business for a quote. Create a verified Google+ page with a local address and encourage customers to review for higher search rankings. Focus on a local SEO strategy by searching and building keyword lists for your area based on what your target customers are searching. Then incorporate those keywords into your blogs, on your website, on Google+ posts, and anywhere else on digital. If you plan on doing a paid SEM campaign, these will be vital for your success.
Move to Facebook
Facebook is going to be a great place for customers to go for more information on your business. There they can find your contact information, your address, your hours of operation, and your previous projects. They can also leave reviews there or ask questions about your services. Make sure to fill out your page completely and share lots of before and after pictures of your remodel projects. You can also share photos when you are in the process of completing a project.
Get Technical With Houzz
Houzz is the perfect site for remodeling businesses. People use Houzz to find professionals in their area and get inspiration for their remodeling projects. Start a business profile and share your photos and blogs on the platform. Connect with other professionals in the area as well to spread your work to new audiences.
Round It out With Review Sites
We mentioned getting reviews on Google and Facebook, both incredibly important to people making buying decisions and for SEO. But you also need your business on other review and online listing sites. Make sure your business is on Bing Local and Yahoo and then see if you can claim your listings on other important review sites, such as Yelp or Angie's List.