The Most Efficient and Productive Way to Use Google+
Social experts love to say that Google+ is useless. They thrive on the fact that Google, who wins at everything, has created something that, in their eyes, is slowly fizzling into nonexistence. Yet the joke is on them. Google+ may be slowly fizzling, but it is toward a spark. Ignoring Google+'s slow burn into a bonfire is going to cause many businesses to miss out.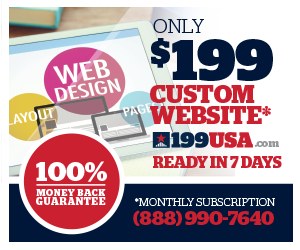 Luckily, you have an advantage. You know Google+ has value and you can get in early to reap the benefits. Granted, it is hard to justify time on the platform when the activity level is lower. Try following these tips to take advantage of Google+ in the most efficient and productive way possible.
Start Using Circles
You need to take advantage of the Circles function on Google+. It is unlike any list creation on other platforms. Create tons of circles for every aspect of the industry or people you follow. When you add them to a circle, it acts as a form of flattery. They may just add you to their circles!
It is a good idea to create smart circles as well. These can categorize members of your audience in special ways without you having to manually create circles. Not only does this make you more productive on Google+, but it also allows your business to grow with less groundwork from you.
Take Advantage of the Google+ User Niche
The people who are on Google+ now are the ones who see the eventual value of the platform. They are thought leaders, tech lovers, and innovators. Getting in with this user niche can bring your business enormous value when you add them to your specialized circles. Google is still very powerful and Google+ as a platform is set up to integrate with that powerhouse. Combine the technology of the platform with the people who are on the platform and you will be able to see great success.
If you are posting excellent, non-promotional content that foster discussion and if you show you are using Google+ correctly, these thought leaders will add you to their circles as well. Completely fill out your profile. Learn the language of the platform. Comment on their posts with thoughtful questions and comments. Share posts of theirs that you really enjoy. When you post your own content, post with certain thought leaders in mind.
Consider Google+ as Market Research
Because of the wonderful, intelligent audience Google+ has, you can use the platform as a form of market research for your ideas and offerings. There are three main ways to do this:
Read Your Feed. Scroll through your feed and see what conversations are taking place. Write down some topics that are frequently discussed or ideas that spark innovation in yourself. There is an active and passionate audience at your fingertips on Plus, take advantage of their conversations!
Join Discussions. Add your own comments on discussions you find particularly exciting. Consider joining groups related to your industry and participating in discussions there. You will get feedback on your ideas.
Pose Thoughtful Questions. Once you have your Circles built up, start posing your own thoughtful questions. Ask the audience's opinions on certain industry niches. You will find out people's problems to start creating a solution.
Use Hashtags Correctly
It can be easy to waste time on content and hashtags if you are going on the philosophy of other platforms. Google+ has their own rules for hashtags. Learning about them and following them will prove efficient and productive.
Use only three hashtags. While you can add more, Google+ only considers the first three as searchable. Any hashtags you add after the first three will be ignored and people performing searches with the fourth hashtag will not find your content.
Know the difference between user and Google hashtags. Hashtags in blue are suggested by Google. Hashtags in grey are user-added. Blue hashtags could improve your SEO, but grey hashtags mean Google+ users actively search for those terms.
Research hashtags before using them here: https://plus.google.com/explore
Start Collaborating with Hangouts
Move your business meetings to Google+ by using Hangouts. You will get the hang of the platform and improve efficiency by not having to coordinate separate meetings. Host private meetings on the platform, but if you are hosting an educational presentation, open it up to your Circles and all of Google+. You can invite thought leaders and gain more credibility as a thought leader in your own right when you host these Hangouts.
An additional use for Hangouts is as a podcast. Invite 10 valued thought leaders to a private video podcast. Record the Hangout and post it as a podcast for your audience to view. You will. be giving them a conversation among thought leaders that they would not have had access to before.
When you implement these tips, you will not only use Google+ the most efficient and productive way possible, but you will also get ahead of the competition who are ignoring the benefits of Google+.