4 Questions to Check if Your SEO is Working
Successful SEO doesn't happen overnight. It requires time, effort, and money, which business owners do not want to waste. This is why it is important to measure, analyze, and track SEO performance, just as you would for any marketing activity. Being equipped with analytics is a given–but how do you know exactly if your SEO is doing a good job?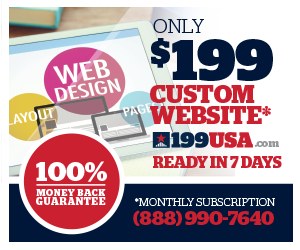 Here are four SEO questions brands should be asking themselves more often:
Is my website ranking well for relevant keywords?
Getting high rankings on search engine is one of your main objectives for SEO. There are many techniques you should implement to keep your websites on the first search engine results page. Keep in mind the key to making it to the first search results is choosing keywords that are relevant and up-to-date. There are free online tools that you can use to monitor your keyword rankings such as Google Rank Checker. You can also opt to use paid utilities like iWebTool Search Engine Position Checker and SEOCentro Rank Checker, which allow you to track other search engines like Bing and Yahoo.
Am I getting more visitors?
Remember that SEO does not end with having your links as top results. Users need to be clicking and viewing your websites as well. Keep an eye on traffic sources and their shares. Traffic sources can be any of the following:
Direct Link: Typed-in traffic, Email Links without tracking codes, Bookmarks
Referral Traffic: Traffic generated from links across the web or in trackable email or campaign links
Search Traffic: Traffic from search engines
Understand how many of your visits are coming from each traffic source and how relevant each is to your business. When analyzing search traffic and performance, it is important to  track them per term or phrase regularly as this will help you understand keywords trends and gauge your performance. Also, don't forget to monitor your search performance across all search engines. Google may be the biggest player when it comes to search, but Yahoo and Bing's market share of 32.8% should still encourage brands to explore opportunities which they may otherwise be missing.
Is my business growing?
This should be the end goal of any business when looking at marketing activities, such as leads and inquiries. Whether it is an increased number of phone calls, subscriptions, or email inquiries, businesses should see revenue and results from their activities to know that they work. Keep an eye on conversions and bounce rates to monitor how many of your site visitors are actually engaging with your site and how they are converted into paying customers.
Is it the right time?
It takes approximately 6 to 9 months for SEO results to kick in from a newly-built website. So if you've been working on your site SEO for only a month or two, then it's really not yet time to get too excited. Patience is a virtue, but always optimize your SEO efforts to achieve great results over time.
If you answered three NO's and a YES, then asking for expert help and advice might be your best option. SEO is not easy work, and often takes more than one man to be successful. There are many agencies which offer SEO services, but look for ones which can show results, ask the right questions, create an actionable plan, and submit required deliverables.