Video SEO Tips to Grow Your Site Traffic
Video content can have a great impact on your audience and ultimately on your brand. YouTube has more than 1 billion users, watching hundred of millions of hours everyday. Moreover, a study by e-commerce video platform, Invodo, shows that 52% of consumers feel more confident about their purchases when they have watched product videos. The key to getting great results from your video content is making sure that they are visible enough for your audience. If your business has not started to make use of online videos yet, then it's about time to do so. Here are some video SEO tips to help you get started.
Provide Consistent High Quality Content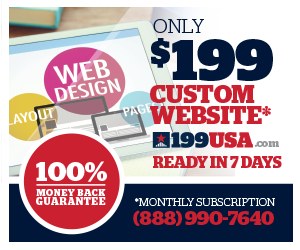 Just like typical web articles, your videos should be providing solutions and new information to your target market. High production quality videos work best, but this doesn't necessarily mean that you have to hire expensive filmmakers. The key is finding out what production style, language, and video length work best for making your messages clear and consistent to your audience.
Apply the Fundamentals
SEO fundamentals remain to be significant in making sure your videos are accessible to users. Search engines can't look into actual video content when finding results. Instead, they look into your videos' titles, keywords, and metadata. Make sure you optimize these to make your videos as visible as possible for search users. You can also use transcriptions to further boost your keyword richness and allow users to read your video content. To help improve click-through rate (CTR), use eye-catching thumbnails and video titles.
Have a Clean User Experience
First of all, your videos should be able to load within a few seconds. This means that while high quality is important, loading speed should be closely monitored. Giving your users the option to change screen resolutions can help a lot in mitigating loading problems.
Second, make sure that your videos are easy to browse and navigate. Although there are video hosting sites available, it is best to host your videos on your own site. Aside from driving traffic, you will have more freedom in dictating user experience than you could on sites like YouTube. Use tags to categorize each video, have separate landing pages for each, and utilize a video platform that automates your video sitemap.
Be Strategic About Videos on Social Media
As mentioned, it is not best to host your videos on social media sites like YouTube or Facebook. Doing so is like giving away credit for your work. Instead, you can use social, especially YouTube, to post video previews that direct users to full-length videos on your website. This preview shouldn't just be shorter versions of your full videos. It should be a different type of content altogether with a different message, title, or thumbnail. The key is finding out what would motivate users to click through.
Social media sites are also great for engaging with your audience. Allow users to embed your videos and engage with them by answering their questions or replying to their comments. This way, you are increasing potential for links and building your position as a thought leader.
Online videos can help your brand grow not only with traffic, but also awareness and sales potential. The same as any marketing effort, results are not yielded overnight. Applying these tips can help you get a good start into growing your brand through video content.