How Customer Reviews and Testimonials Help Your Digital Presence
The digital world is very similar to the physical one. Your website is like your storefront. Social media is like sending out mailers or distributing flyers. And all the sites that tabulate customer reviews, like Google+ and Reputation Management, are the same as word of mouth marketing. Word of mouth marketing is the most precious form of marketing available to businesses. People trust what their peers say about their experience with a business more than anything else. Besides that, customer reviews also boost the technical aspects of your business as well. Learn more about how testimonials can positively impact your digital presence and what you can do to increase them.
Customer Reviews Increase Your Positive Reputation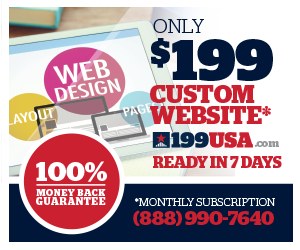 When it comes to digital word of mouth via customer reviews, people pay attention. In a survey from BrightLocal, 88% of people surveyed said before buying a product or interacting with a business, they read online customer reviews either occasionally or regularly. This means over ¾ of the people who are interested in your business are looking to other people online before making a decision to purchase. Additionally, 72% of people who do read online reviews say that positive reviews help them trust a business more.
Essentially, you need a rolodex of positive online reviews to encourage people looking for your business to take the leap and make a purchase. If your business has negative reviews, you can still use these to your advantage. Take the time to respond to negative reviews to solve the customer's problem. People also look at negative reviews of the business. While it is obvious some of the negative testimonials are ridiculous, seeing that your business tried to solve those issues and provide a positive experience will make customers feel better about purchasing from you.
Customer Reviews Improve SEO
The more reviews you have and the more those reviews are positive, the more your SEO rank will rise. In the MOZ Local Search Ranking Factors Survey, it was reported that 10% of how Google, Bing and other search engines decide your rank in results is due to customer reviews. This is especially important for Google+. The best way to help your Google search ranking is to have a local and verified Google+ page. This will allow people to review your site and help increase your rank in the search results. The more positive reviews on Google+, the higher you will rank above competitors.
How Can I Get More Customer Reviews?
There are three main ways you can increase your customer reviews online, thereby increasing your digital word of mouth.
Start creating business pages on all the major review sites. This includes Google+, Yelp, Angie's List, Reputation Management, FourSquare, CitySearch, YellowPages.com, ConsumerReports.org, etc. By creating a business page, you will be available to people who use these authority sites before making a purchase. For the sites that you seem to have a bigger presence on, consider paying their membership prices to have more control over your business page and how your brand appears to consumers.

Ask your current customers to review you! Once you join these sites, send out an eblast announcing you have joined these review sites and ask people to review. Then add buttons to your website telling people where you are online and how they can review. Another good idea is to send a thank you email out to people who make a purchase that also asks them to leave a review.

If you have a physical storefront, tell people where they can find you online. You can post a notice by the register asking people to review or put it on the door.