A Lesson in Digital Marketing Acronyms
Back when the internet started to become widespread and instant messaging and email became a standard way of communicating, acronyms were a new language. To save time in a new, fast-paced world, people shortened phrases and sayings to communicate their intent without extra typing. We still live in that world, especially in the digital marketing realm. Hashtags are the newest form of communication and businesses are trying to grab people's attention instantly. All of these strategies to grab a customer's attention online result in many abbreviations about digital marketing.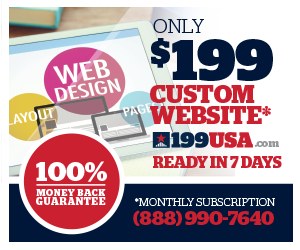 Digital marketing is full of many acronyms that are not only short for longer phrases but very involved strategies with different goals and outcomes. Understanding what these acronyms mean and how they can apply to you business' strategy will not only make you hip on the lingo, but can improve your business.
CTA = Call to Action
A call to action (CTA) is something that you want to add to nearly every piece of information you send out digitally. Essentially, a CTA is telling your audience exactly what you want them to do. Here are different ways you can use CTA throughout your digital marketing.
Website: The navigation should clearly direct people through the website. Text on each page should be hyperlinked to other pages on the website. Additionally, every page should invite users to explore another page of the website or to contact the business.

Blogs/Articles/Presentations: Any informational content you create should encourage people to go to the website, email or call the business.

Digital Ads: A digital ad should be half about the benefit of the offer and half directly telling a customer to click or call.

Social Media: Entice people to click your link by adopting a Buzzfeed-type style of hinting at the article content without saying too much or too little. Use social media language to encourage people to share by adding content that requires a response, such as trivia, polls, quizzes, questions etc.
CTR = Click Through Rate
The click through rate (CTR) is an analytic measurement that helps provide an idea about the return on investment (ROI) your digital marketing is providing your business. The CTR is the amount of people who have clicked on your link to go to a landing page or website. Every social media ad platform has a CTR metric, but most often you want to look at your Google Analytics which will break down where your traffic came from when they clicked through.
SEO = Search Engine Optimization
Search engine optimization (SEO) is a strategy used to get your website or any other online presence on the first page of search engines using an integrated keyword strategy. SEO is quite complex, but essentially you need to research keywords relevant to your business that customers may be searching. You then need to layer these keywords naturally into all of your content. To improve SEO, it is important to have a blog and a Google+ account with a physical address to improve your visibility on search engines.
PPC = Pay Per Click
Pay per click (PPC) is all about paid search advertising. This is how you can place ads on search engines when people search for certain keywords. Business have to bid for the ad space by competing with other businesses who want their ad placed using those keywords. As long as your ad is in the top five ad placements on search, you will see higher conversions.
SEM = Search Engine Marketing
Search engine marketing (SEM) is essentially PPC and SEO put together in a single strategy called SEM. If you are doing both PPC and SEO, you need to integrate the strategies into SEM campaigns. Using SEM improves your chances of your message being seen on search marketing since people searching a certain keyword have the potential of seeing your organic search result and an ad that asks people to claim a specific offer.