The Latest Features in Google AdWords
Google AdWords is a monster advertising platform that, when utilized correctly, can bring your business incredible results and a number of leads or sales. To maintain their dominance on the search marketing industry, AdWords frequently rolls out new features that make the platform easier to use. Here are the latest features the AdWords has announced and how to use them.
Drag-and-Drop Report Editor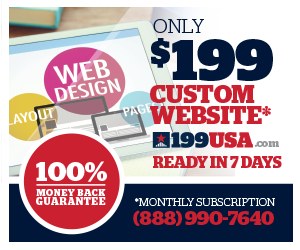 The drag-and-drop editor is rolling out to be fully deployed in the next couple of months. This functionality was built at the request of people who love using Excel for their ad data organization. With this feature, you will be able organize rows of data quickly in a report. You will be able to quickly pull a report and alter the data inputs and ranges easily. The editor will allow you to filter results based on certain keywords or ad group level details. Additionally, the editor will present your data in basic charts and graphs to quickly visualize data in presentations.
Google and YouTube Advertising Partnership
It was announced this month that the Google and YouTube partnership is going one step further with their advertising platforms. The YouTube TrueView advertising dashboard is merging with Google AdWords. Before, it was more difficult to view YouTube video analytics in Google Adwords, so now the TrueView dashboard is joining with the Search, Display and Shopping campaigns in AdWords. This makes it easier to monitor all campaigns on all platforms at the same time instead of having to switch between interfaces and compare results.
Callout Extensions
Callout extensions essentially allow you to have more text to display on your ads by showcasing what makes your product or service unique. These unique identifiers outside of the description on your ad are just additional text to explain your services more in-depth and tell searchers some unique offerings from your business. Unlike sitelink extensions which are used to direct people to a specific page of your website, callout extensions are merely to highlight different parts of your product or service.
Structured Snippet Extension
The Structured Snippet Extension is rolling out to give you more control over how your Google AdWords ads are viewed by people searching your campaign keywords. The way it works is you choose certain values that go with your campaign. For example, if you are running ads for your hotel, you would add items such as "free wi-fi" and "business center" as items that make your hotel valuable to people searching for a place to stay. These are used to show searchers highlights of specific aspects of the service or product you offer as opposed to other businesses that are appearing in search results. There is a 25 character limit and the number of snippets displayed depends on screen size and character count. When used in conjunction with callouts, people can learn about your business quickly and effectively.
Ad Customizers
Ad Customizers are an excellent new offering by Google AdWords that are perfect for people selling products online. The new feature allows you to change the text in your ads based on what the user is searching for online. There are two ways you can use ad customizers to benefit your business the best. The first is to created limited time offers that create a sense of urgency. According to Wordstream, there is a 30% increase in conversions when using Ad Customizers for these limited time offers. The second way to use this feature is to advertise a multi-product sale by bulk uploading the sale to all applicable products. This saves time so you don't have to create separate ads for each product on sale with the same discount.
Google AdWords consistently rolls out updates that make your ad campaigns a lot easier. It is important to keep up to date on the newest features of AdWords to see how your business can benefit.