Strategies for Using LinkedIn for Lead Generation
LinkedIn is the biggest social media platform that focuses entirely on a B2B audience. For brands whose target audience are other businesses, LinkedIn is a must in your marketing toolbox. It can be a tricky platform to see real sales results from, yet Oktopost reported that 80% of B2B leads generated from social media are from LinkedIn. What are you missing? Here are a few strategies for using LinkedIn effectively for lead generation.
Complete Your Profile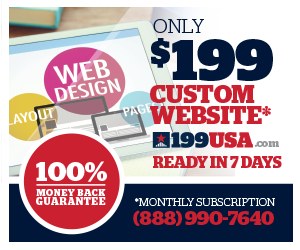 Before you can do anything on LinkedIn, you need a complete and detailed profile. Other professionals on LinkedIn will not trust profiles that are not completed. This is one of the many steps to building a trusting profile and relationship with targets on LinkedIn. Make sure to add a professional photo along with complete history, education, awards, accomplishments and contact information. Try to see if you can get colleagues to review you on LinkedIn and return the favor back to them.
Connect with Target Audience
Many people get on LinkedIn and make random connections to build up their profile. This is an incorrect practice that users negatively respond to. Instead, make connections with anyone you have worked with in the past that is on LinkedIn. From there, look at your target audience and buyer persona you developed internally. Using Advanced Search keywords, find people that fit this target persona. People you have a first or second degree connection to, send an invitation to connect. Use their profiles, activity and interests to define an overall LinkedIn strategy to grab prospects in your buyer persona and turn them into leads.  
Also, keep an eye on your profile views and who is looking at it. LinkedIn allows you to see who is looking at your profile. If there are valuable users that fit your buyer persona, reach out to them in a friendly, complimentary manner to see if they want to connect.
Produce Original Content
While you can share articles you think your target audience would like on LinkedIn, original content has a bigger impact on the audience. Establishing yourself as a thought leader will make your targets regard you as an expert in the industry. They will turn to you when they are in need of your services.
Look at your targets' profiles and start crafting a variety of content that would appeal to them. Create blog posts, whitepapers, case studies, infographics, SlideShares, recorded webinars, etc. Start pushing that content out on your personal profile and recirculate it every two or three weeks. You can also repurpose this content for LinkedIn publishing which generates incredible results. Additionally, you can list your bigger original content, such as a webinar, under Projects on your personal profile and link to a landing page that grabs their information to sign up for the webinar. Be sure to include a box that asks them how they learned about the webinar to track lead generation.
Use Group Discussions
Group discussions are a great way to reach more people and generate leads. See what groups your targets are in and join those that fit with your expertise. The important thing to remember when participating in group discussions is to never be overly promotional. Discussion groups are used to provide insight and opinion on a topic. Join discussions where you are giving ideas on a post and let your profile be your lead generation tool. Consider posting a thought-provoking discussion topic where you link to an original content piece with your opinion.
Consider LinkedIn Ads
LinkedIn Ads are the absolute best way to reach your target audience and turn them into leads. Using their ad targeting tool will help you narrow down LinkedIn users to those that fit your buyer persona. You can then launch the optimal eight ads with original content that appeals to this audience. There is even an ad option called Lead Collection to optimize ads for the most leads. The only drawback is LinkedIn ads are a little bit expensive. Try to generate leads organically with our above strategies and move onto LinkedIn ads after you have built up your original content and profile.