How to Access 45.4% More of Your Audience Online
The 4 Ways Video Marketing Can Help You Reach More of Your Audience
In the digital marketing world, there are many different mediums and tactics that are geared toward reaching a wider audience. With all of these options, brands sometimes get lost in choosing the best tactic for their business. More often than not, video marketing is overlooked. Video marketing is an extremely valuable way to expand your reach to new audiences for these four reasons.
Videos Get Shared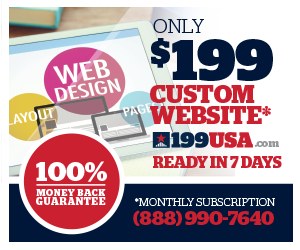 When more than 500 years' worth of YouTube videos are watched on YouTube everyday and more than 700 YouTube videos are shared on Twitter every minute, according to Marketing Tech Blog, ignoring that kind of reach potential with videos is a disservice to your brand. Videos are constantly shared through email, social media, text message, and even people simply pulling things up in their phone to show someone else.
What gets videos shared? High quality video content. Even putting the smallest effort into strategy and creation makes videos worth 1.8 million words, according to Dr. James McQuivey of Forrester Research. The amount of investment you need for that many words of content is much less than you need for one minute of video. When content quality is higher, your audience engages with it more and therefore shares it.
Videos Make Consumers Buy
Marketing Tech Blog states that big retailers, such as Amazing, have released statistics saying the odds of a customer purchasing an item after watching a video is 35%. This number will vary for every brand, but the stats show that consumers are often moved to purchase after watching a video. And this isn't only applicable to B2C brands! Video Brewery reports 75% of executives watch work-related videos on business websites once a week and 65% visit the brand's website after viewing.
Videos Increase SEO
Shareaholic outlines the four key SEO metrics that a video can help with, including improved SERP rank, higher CTR, lower bounce rate, and quality backlinks. They also provide other stats about videos improving your SEO, such as:
Pages with video are 53 times more likely to show up on the first page of Google results.
Videos have a 41% higher CTR than plain text on search results.
Videos make visitors stay on your website two minutes longer, lowering bounce rate.
Videos on websites triple the average of linking domains.
With all these benefits to SEO, your website has quality content that ranks your page higher when people search for related keywords. Higher rank means new audience will be able to find your site, giving your brand more reach.
Video is Mobile
We saved the best of rlast. Unlike other forms of digital marketing that are best digested on computers or specific devices, videos can be viewed anywhere on any device. Not only are video on any device, but they are most viewed on mobile. According to Marketing Tech Blog, online video accounts for 50% of all mobile traffic and 30 second video ads have an 88.3% completion rate. Videos can even be viewed on Smart TVs and internet-connected gaming devices to be seen by more people. When videos can be viewed anywhere, people will seek out your content more often and share them widely.
This does not mean video marketing is easy by any means. But if you invest in the right resources and company to help push your video quality and reach, you will see huge engagement increases and more sales from your efforts.