How to Handle Bad Google Reviews
The availability of information online has made it much easier for people to make purchasing decisions based on what the internet says. Advertisements, commercials and billboards don't sway buyers anymore – trusted recommendations do. 90% of consumers say that online positive reviews made an impact in a recent purchase. However, 86% of which also said that bad reviews online made them decide NOT to purchase. Those numbers are a little close for comfort. Sorry to make things worse, but consumers also tend to share their bad experiences more than positive ones online. Chances are there are more negative reviews about your brand than positive ones! This is why businesses, no matter how big or small, should manage their reputation in the digital space.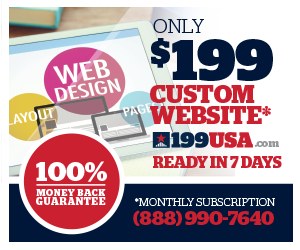 Try to Be One Step Ahead
The first step in finding out issues customers have with your brand is to get feedback from your customers regularly to immediately correct any problematic trends your customers are experiencing. This can be done either through surveys or interviews to help you monitor negative reviews and prevent them from aggregating.
Negative feedback is a lot easier to manage if you know about problems customers are having before they are posted online for everyone to see. This is only a preventative measure – always be on the look out for mentions of your product, service, or brand online. There are many social media listening tools you can choose from to monitor social media mentions, or you can keep it simple by using Google Alerts.
Respond to Negative Reviews Promptly and Professionally
The moment you get a notification about a negative review, respond promptly. The sooner you talk to the customer, the less impact the bad review would likely have on your business. When responding promptly, also keep it professional. Be empathetic and always apologize, no matter what the situation is. There's a reason why this customer is taking the time to complain. It is your responsibility to find how you can make their experience better regardless of what happened. Never be defensive when trying to solve the problem!
Address the Problem and Learn From It
Once you have responded promptly and professionally, take action to resolve the issue. It is one thing to write something on the internet and entirely different thing to actually follow through. Mend the situation by offering a replacement, giving a rebate, sending a freebie, offering a discount, or whatever pertains to the situation. Even if one customer doesn't accept, another may greatly appreciate your brand's efforts and write another review praising you! This will show your customer base that you truly care about their satisfaction.
If it is the same problem occurring repeatedly, it is best to sit down with your team to stop the issue from continuing. It may be necessary to redo training or to rewrite protocol to ensure the problem does not happen again.
Get More Positive Reviews
It takes at least 10 positive reviews to mitigate the impact of a bad one, so the good ones are truly gold. Encourage past customers to give positive reviews without being too forceful. You can give incentives by offering a discount or entering every name from a positive review into a drawing. To make them authentic, incentivize by asking reviewers to tell a story about their most positive experience with your business.
Once someone does give a positive review, write a comment thanking them for retelling their positive experience. The same way you want your customer reviews to be authentic, be original in your thanks.
Be Consistent
Your activities offline should be the same with how your brand is handling customers online. Remember that managing your brand is a team effort and that each member automatically becomes an ambassador for your business. Make sure that everyone fully understands the quality of customer experience your brand wants to provide.
No brand is perfect. Even the most popular ones probably have bad reviews online. Yet knowing how to handle and address customer issues show that your company wants to improve its services and absolutely cares about its customers.