Using Google Alerts to Manage Your Brand Reputation
Your brand's reputation always affects your business. Depending on how you manage how people see, think, and feel about your brand, the effects can vary from a slight increase in daily sales to a drastic loss of revenue. The internet has made it much easier to access and share information about your brand and you wouldn't want to miss any of it.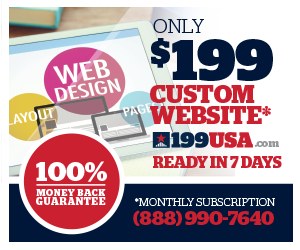 Going through that sea of information across the web may be overwhelming, but there is an easy tool to manage your reputation – Google Alerts. In short, Google Alerts sends you an email to notify you when there are new relevant results that match your search terms. Google Alerts is a powerful tool that allows you to engage with consumers and helps you manage your reputation well. The best thing about it, is that it it's free! Here's how to get started:
Audit Your Search Performance
Remember your first day of class, when you decided to approach the person who seemed the friendliest? It's the same with how customers choose their brands. You want to put your best foot forward in the first page of search results. Make sure that your websites and social media networks always top the list. They are your main profiles online, and are a lot easier to manage than blog reviews. If your company site isn't anywhere on the top, then it's time to amp up your SEO efforts.
You can also take note of the keywords that are usually associated with your business. For example, what other links are displayed as search results, what terms are suggested for autocomplete? List them down and use them as keywords to monitor.
Keep Track of Your Site Performance
It may be easy to overlook, but your websites and networks are usually the ones affected first by your brand reputation first. Do daily checks on all social media accounts your business manages. This way, you can quickly comment and respond to important notifications.
To track significant changes and trends in your websites, you can use Custom Alerts from Google Analytics. It's extremely customizable that lets you set up an alert for almost every aspect of your website. Setting up alerts for when your site traffic drops or reaches a new peak is a good start.
Monitor Mentions of your Business Online
Set-up your Google Alerts with the names of your brand, services, products, business, and even your own personal name. Include the all variations of those names ("Coke" and "Coca-Cola", for example) and common misspelling. Depends on how big or small your company is, you can opt to be notified 'as it happens', 'daily', or 'weekly'. For smaller companies, it is best to be alerted as it happens since they are usually more vulnerable to customer reviews and emergencies online.
If the names you're using are quite common, you can narrow down the search by using special search functions. You can opt to search for exact phrases by using quotation marks, or exclude words that aren't related to your business by adding a hyphen.
Engage With Your Customers
There's a big chance that angry customers would post about problems and issues about your brand online. Be proactive and address their problems immediately the moment you get the notification. It's best to act with urgency as a single Tweet can really tear your brand apart if not acted upon immediately.
Interact with happy customers and potential clients as well. You can take the time to say thank you to those who gave you a positive review, or answer queries from people who are still trying to look into your company. This way you get to build customer relationships, which may translate to brand loyalty in return.
Always Be In-the-Know
As the old saying goes, knowledge is power. Keep track of your competitors as well on Google Alerts and be one step ahead. Moreover, make sure that you're updated with the latest trends and news in your industry. It could be about a new technology, an upcoming event, or even updates about your clients. Setting all these up on Google Alerts would help you become a better decision-maker for your company.
Showcase Your Expertise
Everyone probably wants to pay for the best service or product there is, and what better way to earn their trust than being the expert in your field. Get involved in conservations relevant to your business and industry. Respond to the questions people are having online or provide valuable information.
Though Google Alerts can help a lot in managing your reputation, building a solid reputation isn't done overnight. The key to having a good reputation is still consistent integrity, both online and offline.