Increase Your Interaction Rate on Facebook by 87%
Facebook is a tough nut to crack these days. With the algorithms in place and the mass amount of users and filters, your content has to be exceptional to get noticed natively. The dream goal for social media marketers is to see their Facebook posts liked, commented, and shared across the platform.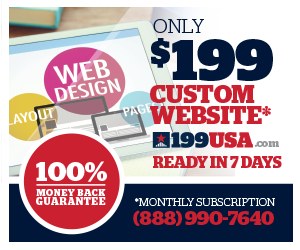 There is a kind of secret sauce that can help boost your brand reach on Facebook. By using photos, you can see some amazing results. Social Media Examiner shared a study done by eMarketer, saying that content that included a photo received a 87% interaction rate from Facebook fans. Here are some more quick engagement facts on Facebook photos:
75% of content on Facebook includes a photo
44% of Facebook users are more likely to interact with posts that contain an image
Engagement increases to 120% when using a professional photo
These stats don't lie – photos are the way to your Facebook followers hearts. But simply throwing a photo on a post is not going to help you. To get the attention of Facebook users, you need to get creative.
Get Insightful
Use Facebook insights to see who your audience is. You can tailor the images they would want to see based on these insights. You can also use these insights to find out which days and times to post so your photo posts have the best chance of increasing engagement.
Get Creative
Once you know the kind of photos your audience wants to see, get as creative as possible. Play with Photoshop, think of fresh ways to restructure them, or plan out photo opps for upcoming events. The more creative it is, the better chance you have at engagement.
Get a Professional Photographer
You saw the stat – engagement increases to 120% when using a professional photo. Especially if you are a B2C business, hire a professional photography to create some high quality photos of your products. Get creative with these products – have your photographer create a scene using the products for even higher engagement. These photos can be used, not only on Facebook, but on other social media platforms, your websites, brochures, banners, ads, product catalogs, and more!
Get with Other Engagement Forces
Even though photos dominate, why not get an few extra percentage points on your posts by combining photos with other engagement efforts? One of the best ways is to include a poll or question with or on a photo to spur more comments. You can also put ultra-creative images on your blog posts and share the link to increase the CTR to your blog. Jeff Bullas outlines some other great tips on increasing your engagement on Facebook.