The Secrets to Boosting Your Brand Reach on Social Media
Do you know why you are on social media? Every business has a different answer. Some simply say, "Because I have to be," the same way businesses feel obligated to offer coupons and sales even though they don't want to lose the profit. Other have well-developed and intricate strategies that define the why of their social media presence. But we are here to give you an answer that rings true for every business – brand reach.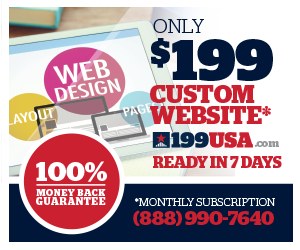 Social media provides your company with an audience much bigger than you can reach through other marketing means. And in today's world of constantly staying connected via social, that audience is always ready to accept your message and spread it to others. Bridging the gap to pushing content and getting others to share it relies on engagement. There are a few changes you can make to your social strategy to see that engagement.
Write Down Specific, Measurable Goals
How can your brand grow on social if you don't have a roadmap of where you want to go? Decide on your goals for social media and write them down so everyone on your team knows them. These goals should include three parts:
The action you are going to take,
The results you want to see from it,
The deadline to see the results you want before pivoting.
Find Out Where Your Audience Is and Listen
We love how Jeff Bullas puts this: "In the same way that our favourite football team can be decided by where we live, or our favourite food can be decided by our culture, our preferred method for communicating has a lot to do with our situation in life, our choices and our interests."
What does this mean? Find out which platforms your audience prefers to be on and learn how they use that platform. You want to be able to appeal to the content and language they are used to seeing and sharing. By listening to what they prefer on each platform, you can better hone your content to engage them.
Create Content Your Audience Wants to See
By creating a buyer persona, you can find out the content that is useful to improving their lives, or the content they will be entertained by. Combine that with listening to what they are doing on each platform and you will see higher engagement. It's all about the content and tailoring it in ways your audience prefers to digest it.
Find the Perfect Timing
Understanding when your audience is online and how often they want to see content is imperative to crafting your social strategy. For example, if your audience are parents whose kids are involved in weekend sports, you don't want to push content out on Saturday and Sunday mornings when they won't be connected to social. Refining when to post and how often to post will allow your target audience to actually see your content.
The key to this technique is consistency. If you start posting content regularly every Tuesday evening and suddenly stop, your audience will be upset or assume you are done posting on that day. Consistency goes a long way.
Have a Conversation
Once you have people liking, commenting, and sharing your content, start a conversation! Reply back to comments on a blog or to anything someone asks you on social. Seek out your audience and ask them questions or comment on their posts. People will feel a personal connection and engage more.
Bonus Tip: Use the Comment Collection Technique
Intergeek has a short and sweet strategy for finding the parts of your audience who want to engage off the bat. It is called Comment Collection and consists of three steps:
Find engaged content,
Find engaged people,
Re-engage people.
You can learn more about this shortcut engagement strategy on their website. Otherwise, you need to plan out your engagement strategy with measurable goals and follow through by finding out more about your audience, tailoring content for them, and maintain a conversation. Once you follow these steps, the engagement can start to lift your brand reach.