The Ultimate Tip List to Increasing Blog Engagement
The point of a blog is to gain an engaged readership that interacts with and shares your content across the web. If you are a business, then your blog is a marketing tool to get them to click to your website and convert to a customer. But getting people to start engaging is tricky.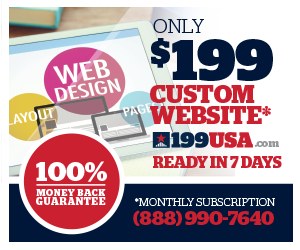 According to Ad Pushup, engagement is broken down into three definitions:
Traffic from a targeted audience who will return multiple times.
Behavior of visitors. You want them to stay on your blog to reduce bounce rate and you want to capture their contact information for further marketing pushes.
The amount of feedback in the form of comments and shares.
To create this engagement, there are many things you need to add to your website and every post you create, as well as marketing techniques on the web. There are many blogs out there that cover each of these points in-depth, but here is a quick and dirty list of every change you should implement.
On Your Website…
Your website should ideally load in one to two seconds, but no more than seven seconds. Anymore time than that will make people click away. To make your website load faster, use less images, free loading plugins, or a CDN.
Keep your website clean. Use minimal widgets and restrict the amount of ads. More ads also making loading times slower!
Make your design simple and flattering. Bright colors, crazy fonts, and a cluttered navigation will turn readers off and make your blog look less credible. Keep your color scheme neutral and complementary. Use standard fonts with at least 12 point size. Keep your navigation simple and easy to follow.
Allow comments on your posts to generate discussion. Some readers spend more time interacting in the comments than they do reading the post, reducing your bounce rate.
Add social icons! Add them at the header or footer of your website and allow readers to quickly share your blog on their preferred social network in each post.
Make sure the end of every post shows related content with an image preview. People who make to the end of your post will click through other content that grabs their attention.
Add a subscription box on a sidebar of the main page and at the end of every post. Give people plenty of opportunities to become regular readers.
On Your Posts…
Outline your post before you begin writing to ensure your post is concise with a specific direction. Come up with tags and categories before writing so you can optimize your content with keywords.
Write valuable content. Try to aim for one long, valuable blog post per week. Not only do search engines love longer quality content, but your readers will gain valuable insight that creates a connection to your blog.
Write what you know and what you are passionate about. It will shine through posts. See if you can connect your passions to what is trending on Google and Yahoo.
Write in short paragraphs and bulleted lists. While your posts should be longer, each paragraph should be 1-3 sentences. Bulleted lists help break up your content and allow people to scan for the information they need.
Add an image, GIF, video, or infographic to every post. While too much media can cause slower load times, people engage better with media. Choose one awesome piece of media to feature on each post. People especially love informational infographics and relatable GIFs.
Throughout the blog post, link to other relevant posts you have published in the past. People will spend more time on the blog and learn more information that creates a better connection to your content.
End every post with a Call to Action (CTA). Preferably, this will be a question that sets off opposing viewpoints on a topic to generate discussion. Adding social buttons, internal linking, and related posts will promote more CTAs subconsciously for people to engage with your blog and click around.
Go through the comments twice a day and respond to people. This makes people feel good about taking the time to comment and will generate more discussion as others see your contribution to the discussion.
Outside of Your Blog…
Add a link to your blog on all your social profiles.
Share every post on social networks. Repeatedly share posts on Twitter spaced out every few days so more people see your content.
Be sure to share every post on Google+. Google will index your posts faster and better if you share there.
Reply to every interaction on social with your post.