What is Engagement and How Do I Get More of It on Facebook?
We all know Facebook is a powerhouse social network. The platform receives over 850 million visitors per day, yet getting the attention of even a fraction of them can be difficult with the competition. The key to taking advantage of the audience on Facebook is engagement.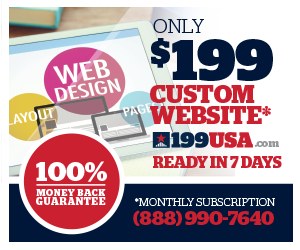 Engagement breaks down into the impressions your posts receive and the conversation around your posts. Impressions are how many people see your posts which increases the chance they will visit your business page or website. Likes, comments, and shares are considered part of your conversation count. Engagement is a great way for more people to have positive interactions with your brand, so there are a few things you want to do to receive more of it.
Research timing
Timing is everything, and this applies to Facebook posts as well. Visit the Analytics tab on Facebook's page insights to find out when your audience is online. You will see the best days and times to post for more engagement. You should also decide how often you should post on Facebook. The balance between posting enough to get seen and not over posting so you annoy your audience is difficult to strike, but experimenting will help you figure it out.
Use images often and creatively
Images are the key to engagement. This can be as simple as sharing a link that includes a photo preview or as grand as designing an infographic. According to Business 2 Community, 44% of Facebook users are more likely to interact with a post that has an image. And the more creatively you can use images, the more engagement you will receive. Consider color psychology and what is trending at the moment when crafting your images for each post.
Make content captivating
The content you place into posts really needs to engage the audience. There are a few elements to consider when crafting the perfect post for engagement:
Try to limit your text to 250 characters or less. The sweet spot is 80 characters.
Add emoticons to your post to be more personable, increasing engagement.
Tag any other pages you might mention in the post topic.
Include a call-to-action at the end of the post. This can be to like the post, have the audience to tell you what they think, or answer a question you pose.
Start advertising
Creating an advertising budget for Facebook ads will allow you to see greater engagement results than anything you do organically. Because of Facebook algorithms, sometimes the audience that wants to see your content will not get to. When you use Facebook ads, you can target the people who are ready to convert to customers. The key is following the above steps to make your content worth interaction.
Create contests, giveaways, polls, and more
Any type of content that provides audiences a reward is going to see excellent engagement. Create contests, giveaways, and polls that provide a question people want to answer, a simple way to join, and a reward that is worth their time investment.
Encourage people to Like your page
It's hard to get your customers attention on Facebook if they don't know you are there! Integrate the "Like us on Facebook" button everywhere – on your website, in your emails, and on your storefront. The more you mention you are on Facebook, the more people will go and Like your page.