Understanding Mobile Shopping Trends
People's dependence on mobile devices is affecting retailers in more ways than ever before. Stores and brands can see a possible increase in sales if they optimize their site for mobile devices. While shoppers aren't exclusively buying on their phones, understanding the trends of mobile shopping can help retailers refine their offerings and marketing efforts. Here are some quick insights from USA Today:
In 2013, mobile devices accounted for less than 50% of online traffic the week of Black Friday. In 2014, it was 55-60%.
25-30% of all online transactions are mobile.
The momentum seen last year in mobile transactions shows no signs of slowing.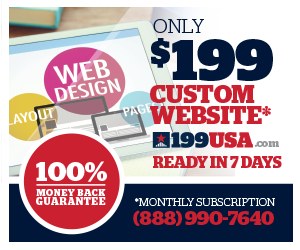 Even if mobile is not the main purchasing choice for the majority of consumers, the increase in mobile shopping means retailers need to get on board to reap the sales benefits. If you are ready to play the mobile game, here are some things to consider.
Understand the mobile shopper
Titans like Wal-Mart, JCPenney, and Best Buy all saw huge increases in their web traffic during the week of Thanksgiving thanks to mobile devices. They realized that these shoppers are very different from those who shop on their desktops or in store. Those who use mobile for shopping do a lot of product browsing but not a whole lot of buying reported that nearly 50% of web traffic on Black Friday was from mobile devices, but only 27.8% of purchases were on mobile. When mobile shoppers did make a purchase on their phone or tablets, the purchases were much smaller. There was also a higher rate of cart abandonment on mobile devices, signifying that shoppers only have patience for a checkout process that is efficient and quick.
You also need to understand where most mobile shoppers come from on each device. Washington Post used BaubleBar as an example. The jewelry store that most tablet shopper arrived at their site via search engine while smartphone users came through social media, such as Facebook. Knowing where shoppers arrive allows you to tailor marketing efforts for each device, such as SEO for tablets or Facebook ads for smartphones using BaubleBar's example.
If you optimize for mobile, optimize the in-store shopping experience as well
Yes, optimizing your ecommerce store for mobile shoppers is important to get more people to browse and convert to customers on those devices. But many retailers try to leverage the mobile shopping consumer to get them in store by using sales tactics, such as:
Ship to store with an incentive to pick up store
Competitor price matching, either with print ads, mobile ads, or pulling up the product price on mobile
The ability to return items to the store even if purchased online
All of these are excellent ideas, but the disparity comes when the mobile shopper's in-store experience is not as smooth as the device. There are reports of customers who go in store and have to wait in lines or witness confusion about their online purchase. When streamlining your mobile process, train your employees on being efficient and knowledgeable about mobile consumer's needs when they come into the store.
Plan for the future
Today there are multiple ways to shop at your favorite stores. In-store, desktop, tablet, and mobile shopping are all options utilized by shoppers. While consumers may have their favorite, the numbers are growing for shoppers who are going to bounce between platforms on the same buying journey. Start thinking about how you can make the shopping experience seamless for shoppers on every platform. The easier their buying journey is, no matter what platform they are on, the better chance you have at making a sale.
While mobile shopping only accounts for 6% of total retail spending, according to the New York Times the number is growing and sites that don't provide optimization for mobile will get left behind. Staying up to date on ways to make mobile shopping convenient for customers, such as Apple Pay, will help your brand grow on mobile.