Ring in the New Year with a Stellar SEO Strategy
The New Year is a time of new beginnings and finding a fresh start. While many people translate that as going to the gym or aiming to quit smoking, businesses need to use this time of renewal to adjust, optimize, and launch their new and improved SEO strategy. In the digital space, SEO works somewhat like a billboard or flyer to let people know what your business can do. Except that people who see your website in search results are often actively looking for the products or services you provide. Whether they are in the research phase or are ready to make a purchase, having a rejuvenated SEO strategy to draw those potential customers in can make your 2018 incredibly successful over last year.
Start Local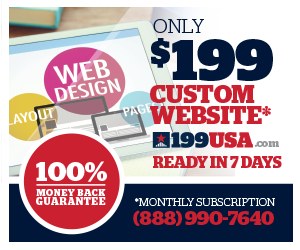 Local SEO practices are much easier to win at than larger coverage areas. Even trying to win in your state may be a challenge at the start. Instead, first try winning at your local keywords. For example, if you have a remodeling business in San Francisco, win the keywords that describe your services in the zip codes of San Francisco. Once you accomplish that, you can move to other metro cities and slowly spread across a 50 mile radius. This allows you to get exposure to customers in your area who are ready to buy before you try to extend your reach to new customers in areas further out.
Launch Content Marketing
Content marketing is one of the best ways to see organic results. Every piece of information you put on the internet should be keyword optimized and geared towards specific questions or concerns your potential customers may have. Content can extend across every digital platform, including website text, blogs, Google+ posts, and more. When you post regular new and original content that is quality, Google will push your business higher in search rankings. To take content marketing to the next level, contribute content to authority sites with your business name and website linked throughout. This will give you quality backlinks that go to your website, increasing your search engine rank. Remember, this strategy takes time and expert optimization skills to see results in search rankings.
Once You Start, Don't Stop
Back when print marketing ruled the world, it was pretty easy to stop and start various display advertising services to your business. There may have been a slight loss in visibility or increase in price when you started it back up, but it wasn't a big deal to move money around freely in your marketing budget. Now with digital marketing, the start-and-stop idea doesn't apply anymore and here is why.
Google is the dominant search engine when it comes to deciding your business' rank. Using a complicated algorithm, it calculates where you should be placed based on your online presence on multiple platforms. The longer you use and improve your online platforms (for example: your website, Facebook, Yelp, and AdWords), the better quality score Google will assign you. Google wants to see you constantly contributing to and improving your online presence through content, proper keyword usage, and paid advertising. If you decide to suspend your AdWords budget or cut your SEO services for a couple of months, this will hurt your quality score and waste all of the money you have put towards SEO in the past.
Every dollar you spend on your digital marketing accumulates over time to your online quality score in Google's eyes. Since this is how it works, we recommend starting out with a smaller, comfortable budget and gradually increasing it over time for your SEO services. This way you can easily manage the spend on SEO and you won't feel the need to cut it back by starting off too large.