How Social Media Increases Your Holiday Sales
Starting as early as August, retailers start setting out Christmas trees to get people into the holiday spirit. Advertisments start appearing on TV in October and are in full swing by November 1st. While many complain about shopping ruining Christmas spirit, these strategies work. Christmas related sales start going through the roof months before the holiday begins.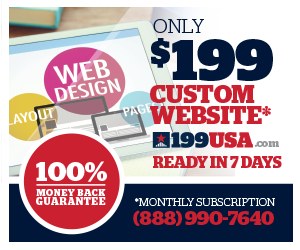 Nowadays, social media is a big part in creating that Christmas spirit and stores are leveraging it. While studies show social media has little impact in directly increasing holiday sales overall, the big platforms do a huge part in influencing buyer decisions. Here is how.
Facebook, Twitter, and Pinterest are used more during the holiday season.
Just like seeing Christmas decor in retail stores, social media is one of the main ways people get into the Christmas spirit. People start talking about decorating their tree, baking cookies, and trips they are going on for the holiday season. Most importantly, users talk about the presents they want and when they are going shopping.
During Black Friday, 59% of consumers were Tweeting while shopping. During Cyber Monday, 63% of consumers were Tweeting. Talking about where they are shopping or the deals they got influences others to start shopping as well.
How can you capitalize on it? Encourage users to share their purchases from your retail shop during the season and share the best posts with your following on these platforms. Also promptly respond to any product questions on social media with these shares.
Users look for gift inspiration on social media.
We all have that person who is notoriously hard to shop for. People often go onto social to find gift inspiration, especially on Pinterest. With Pinterest's recent search algorithm changes, it is easier than ever for users to find exactly what they are looking for. In fact, 93% of Pinterest users shopped online in the past 6 months. They are active consumers.
How can you capitalize on it? Spend the year growing your Pinterest presence. Make sure your Pins are high quality photographs with light text overlay. Make your description vivid and link back to the product page on the website. These Pins will be engaging and cause people to Repin and visit your website. Once the holidays roll around, you will already have a following to see your great holiday specials and perfect gift products.
Ads online influence decisions.
Ads on social are highly targeted and viewed by thousands, especially on Facebook. This is due in part to Facebook's feature this year that will start playing videos automatically without the sound. Facebook browsers start watching this video and get hooked on the deals or product offerings in it. Now more and more consumers are getting on their phones and browsing for ads on Facebook before they go to a store and make a purchase, making ads more important than ever.
How can you capitalize on it? When making your social media budget for the next year, make sure to earmark extra for mobile ads on Facebook. Use a combination of text, image, and video ads but make the focus be on video ads with the autoplay feature. Make the video engaging without needing sound and highly target these videos to your biggest spending target consumers.
Social media will increase holiday sales more in the future.
Social media platforms see the potential retail spending they hold. Pinterest has already made strides in making the consumer journey more friendly, but Twitter and Facebook are announcing changes to their platforms that will greatly help advertisers.
Facebook announced the Buy Now button feature they began experimenting with, allowing access to a minimum amount of business pages on Facebook. The Buy Now button is placed on the Facebook page of a business, creating an extra call-to-action that is always present. They are also testing out the button on general ads.
Twitter is also launching their own version of the Buy Now button, giving retailers the opportunity to advertise directly through Tweets. They are also launching a feature called Twitter Offers which allows businesses to custom tailor campaign ads to a highly specified audience. When a user clicks on the offer to add to their credit card, they can redeem it in real time without ever leaving the site. Twitter is also planning to partner with Amazon to further expand their retail advertising options.
How can you capitalize on it? When these features are released, experiment with them throughout the year and strategize for how you plan to use them during the holiday season. With a social selling strategy in place for the holidays, you will be able to see an increase in sales thanks to social media.