Why Facebook Still Dominates Social Media Marketing
For small to mid-size businesses with small advertising budgets, Facebook has received a bad reputation. The Facebook algorithm is meant to only show high quality content, customizing what each individual user would most want to see based on their Facebook habits. This means that many businesses have a hard time reaching more of their audience organically and do not see great results from Facebook. Some businesses decide to leave Facebook because they believe they will see no success or they believe Facebook is on the way out, but that is not a great idea for their marketing plans.
Look at the Stats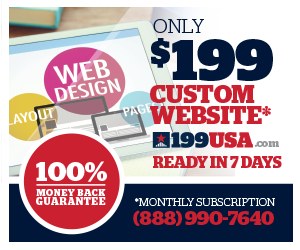 Yes, reaching your audience organically on Facebook is difficult but abandoning the platform is not the answer. According to Convince and Convert, there are over 400 million global users on Facebook. Geographically, that would make Facebook the third largest country in the world. Just in the United States alone, Facebook has 100 million users. On top of that, there are 80,000 sites using Facebook for signing in and sharing content, making the platform the center of the social media and web universe. Ignoring Facebook means ignoring a huge platform where you could reach hundreds, thousands or millions of new users depending on your brand size and goals.
Not only are there a large number of users on Facebook, but they are also heavily engaged. The average Facebook user spends nearly an hour on the platform every day. That is a lot of time for new eyes to see your content and convert to customers. Users also have an average of 130 friends, meaning every time they like or share a post, it is has the potential to be seen by that many more people. You can count every like and share as an opportunity to reach that many more people.
Create Quality Content
Now that you know how huge of an opportunity Facebook is for your business, it is time to understand how to reach those people. Like we mentioned earlier, the Facebook algorithm is focused on only serving individual users quality content they want to see. While this makes achieving success on Facebook more difficult, it also can give you an advantage over competitors who have left the platform.
The focus is creating quality content that your audience would want to see and finding creative ways to grab attention with this content. Look at the biggest pains your target audience has and share or create original content that helps solve them. This can be a combination of blogs, whitepapers, webinars, photos, infographics, video etc. Find different ways to present the content and create a variety of ways to display it. See which one grabs the most attention and continue making more content in that format.
Consider Ads
The Facebook algorithm makes organic difficult, but it also makes anything you spend on ads extremely effective. You can spend as little as $5 per week on boosted posts and see incredible results.
Consider this strategy. If you are seeing little engagement on posts and your page likes are not growing, spend that small $5 on boosting one high quality post every week. More people who you specifically target will be guaranteed to see that content and will be more likely to like your post now that it shows up in their feed. The more people who like that post gives it a chance to be seen by all their friends. Once enough people consistently like your posts for a certain length of time, Facebook's algorithm will recognize your page as serving high quality content and show your posts more often in the feed. After your business page achieves this status (which you will be able to see reflected in your analytics), you can stop running ads.
Facebook is not an easy social platform to see success with, but that doesn't not mean you should abandon the platform with so much incredible potential. All it takes is some effort creating content and an active strategy to see results.