The Facebook Analytics You Should Be Looking At
Analytics can be easily overwhelming, even for the seasoned marketer. Facebook has come far in showing basic page analytics that are easy to understand, but you don't want to waste time looking at the wrong or unnecessary metric. Here are the essential analytics you should be looking at.
Post Reach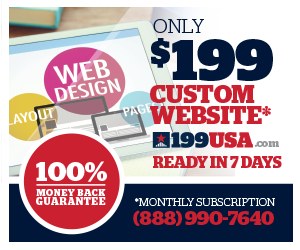 Post Reach is the number of people each post was served to, both organically and paid. Most pages opt for paid posts which will show high engagement, but you should also look at how your posts do organically.
The posts that have higher engagement organically should be emulated as often as possible. Analyze the post topic, the wording, the character count, the use of media, which link was used, etc. Your analytics will show that format resonates most with your audience – why fix what isn't broken?
Individual Post Metrics
Visit your list of all posts published to see each metric broken down by post. From here you can retrieve great insights into what works and what doesn't. Here's a tip – don't look at the hard numbers. Instead, do a little math to see the true engagement of each post.
Why? If a post has 8 likes and reached 100 people, it is more effective than a post that has 10 likes and reached 1000 people. The formula you should use is:
Engagement
_______________ x 100
Reach
Let's use our previous example. Post 1 saw 8 engagements and reached 100 people. The true engagement measure is 8% using the formula. Post 2 saw 10 engagements and reached 1000 people. The true engagement measure is 1%. You want those higher engagement numbers every time.
When Fans Are Online
This is an important metric for creating your content schedule. Look at this data to find out which days your fans are online most and the times they are accessing your content. Let's say your fans are online more Tuesday, Wednesday, and Saturday. You want to post your best content on these days. If your fans online spike between 3PM and 6PM, schedule your posts right before and during that time frame.
Remember -you want to put some posts during non-peak hours so you reach more new people. These non-peak times give you a better chance of your content being seen and not hidden.
External Referrers
Lastly, check out where your page visits are coming from with External Referrals. You will get a great idea of how well your outreach campaigns are doing and where you should be focusing more of your energy on conversions.
To save time and money, spend your efforts on these essential Facebook analytics. Don't forget to compare your paid post metrics and all other social and digital analytics for a true view of how well your brand is doing online.