Which Social Media Platforms are Good for SEO?
One of the most important things any marketer promoting a website must do is search engine optimization (SEO). There are many ways to go about it – site performance optimization, keyword optimization, etc. One thing usually overlooked is social search engine optimization (Social SEO).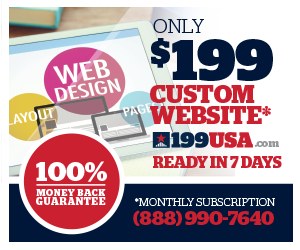 Social SEO comes from the idea that social media links and interaction contribute significant improvement to the website's search rankings. Social SEO means taking advantage of the best features each social platforms provides to get that boost in search rank for your website. That means creating the best content specialized per platform with the parameter of according to how search engines operate.
Here, we'll discuss how each social platform will best work for your business's SEO, as well as what the best practices are for these platforms to work for social SEO.
Facebook
Facebook is an ideal platform for building a following and interacting with a community. One of the factors that search engines consider when ranking websites is the quality of their followers. This means that a follower count of 100,000 won't matter if they're all proxies, compared to 100 real followers. What you need for social SEO are real followers who actually subscribe to your business because it is they who will be increasing your business's search ranking.
So everytime you share your content to Facebook, remember to link it back to your website and interact with your followers. Use the comments section to get discussion flowing, create "Like If or Share If" posts, share content from other websites. The idea is to engage your followers frequently, keep the page active, and influence social sharing. That way, if your quality followers share your content, they are more likely to attract new quality followers, thereby helping out with your SEO.
Additionally, here are some guidelines for social SEO using Facebook:
Make sure that you created a Facebook Page and not a Facebook Profile. This is a common confusion mistake a lot of online marketers do.
Customize your Facebook URL so that it can be easy to remember.
Use your business's name as your Facebook Page name. This will help associate the activity with your name.
Correctly fill in the Category field of your Facebook Page as this is also helpful information for the search engine to index your site better.
When posting images, use only high quality images and rename the image files with meaningful filenames as these filenames are also indexed by search engines.
Twitter
Where Facebook has great facilities for follower interaction, Twitter excels at propagating and virality. Where Facebook is better for timed brand updates, Twitter is made for fast and frequent interaction and sharing and search engines understand this. For Twitter, you'll want to post new content several times a day so the search engines can have new content to index. When you create new tweets, be sure that they're still quality posts and not just made for quantity. Link back to your website's content whenever appropriate. You can also opt to use images in your tweets.
Here are some guidelines for social SEO using Twitter:
Always use your business name in your social posts as this helps search engines associate keywords you use with your business.
Limit your hashtags to only keywords and relevant brand and business names
When posting images, use only high quality images and rename the image files with meaningful filenames as these filenames are also indexed by search engines.
Google+
As Google is one of the most widely used search engines, having a Google+ Business Page is a big necessity. Having a Google+ Business Page will help you get promoted when being searched because you've already given Google necessary information related to the search and because Google supports its own social platform. Spending at least ten minutes a day to share content on your Google+ page will ensure that you'll be more likely to appear in Google's search engine results page.
Here are some guidelines for social SEO using Google+:
Complete as many fields as you can in the About section and be sure to use popular search terms and keywords that describe your business.
If you have a physical location, update your Google+ local listing. Add all information you can, including the address, phone number, and business hours. 97% of consumers search for local businesses online, so be sure to be included in the search results.
To have better presence locally and to have better rankings for local searches, be sure to always be present at local events and happenings. Take pictures of the event and create a meaningful post about it.
Pinterest
Pinterest provides a very easy way of providing shareable content, especially if your business has a lot of images to show. Google indexes websites with heavy higher in its results pages, so having content which link back to your website in a traffic-heavy site like Pinterest will greatly help with promoting your website.
Here are some guidelines for social SEO using Pinterest:
Use high-resolution images, as Google search puts priority on showing these items.
Use keywords in your board titles and descriptions
Always add descriptions to your pins and use keyword strategy when composing your sentences
Provide links to your website and mention it in the description so that the keywords get associated with it.