Why Landing Pages Are the Way to Go?
Being able to measure success is one of the key elements of any successful marketing campaign. There are constantly evolving technologies to help marketers better measure return on investment, Web stats, and more – but the truth is, sometimes simple does the trick. Take landing pages, for example.
It's All About the Numbers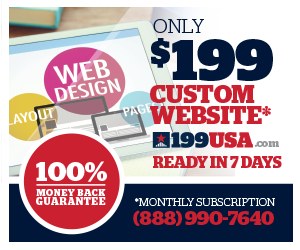 Landing pages are an essential component of any marketing campaign – they serve as the home base for that marketing effort, providing an easy way for potential clients to get the relevant information while also providing the marketers with easy to digest metrics.
Having a dedicated landing page provides a near guarantee that marketers can determine the exact number of people who responded – in some way – to their marketing effort. By pairing a dedicated landing page with a specific campaign, marketers have no question as to how that consumer found their information – it is a lead source reader of sorts.
Beyond telling how many people reached their landing page, marketers can learn about email click-through rates to that landing page, how long people stayed on the landing page, and even learn where people went after viewing the landing page; did they explore other areas of the site (and which ones) or did they exit the site altogether and go elsewhere on the Web?
Yes, you can measure all of these metrics with basic analytic programs across your whole site – but using them with a dedicated landing page provides additional insight into a specific campaign or effort. Insight which would not be as clear without that dedicated landing page.
It Has an Easy Button
There are few ways easier (if any) for marketers to get the kind of metrics they can get from a landing page about a specific effort or campaign. But beyond the insight, landing pages are fantastically easy to do. Not only do they work within your site's existing architecture, but they use the same design elements – most of the time, provided the page does not include complex programming elements, they take just a few hours to take from copy to launch.
Landing pages also come with the added benefit of not requiring any changes to your site's navigation panes. No buttons to update or links to add – in fact, doing so would defeat the entire purpose. Your Web team will love you.
But landing pages aren't just easy for marketers and your internal team – they're also easy for clients. There are few things more frustrating than having to dig and search for something on a website – landing pages put the information clients are looking for right in front of them – no searching or navigating through menu options necessary.
The easy button doesn't end there.
Once your campaign wraps, the landing page is delightfully easy to take down – and without secondary repercussions. If you integrate temporary content onto your website, you need to worry about things like broken links, redirected navigation, non-functioning buttons – the list goes on. With landing pages, there are no directory links or buttons to worry about – it's a simple and clean cut.
There are many reasons to love landing pages, but the big two are pretty straightforward: they make it easy for everyone involved and they provide a contained environment for marketers to measure success and learn about consumer habits. In short, they make life easier and more accurate.