Writing Effective Bing Ads – How to Do It?
The Search Agency reports that paid search on Bing outpaced Google during the first quarter of 2014. Spending on Bing increased by 60 percent year over year, which is more than double the 29 percent increase in spending on Google. In light of such growth, it has become even more important to ensure that you get it right when developing your ads for Bing.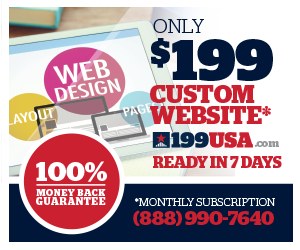 If you're experiencing trouble in developing effective Bing ads, it is important to realize that Bing does not function quite like Google AdWords. There are actually several features that make Bing unique. One of those differences relates to search partners. For instance, if you want to block ads on specific partner networks on Google AdWords, it is necessary to turn off all search partner networks. With Bing Ads, you have the ability to exclude certain networks from your campaigns or ad groups based, if you wish, based on performance.
Go to the Networks tab on your account and choose Show Details. This will allow you to see the sites on which your ads appear based on the keywords you chose. You can then sort data to identify the sites that convert at a high cost per conversion rate as well as those sites on which you are spending money without actually converting. This is a great way to manage your Bing Ads account and ensure that you do not spend ad dollars without obtaining the results you desire.
Developing an understanding of negative keywords and how they affect your ad is also essential. Negative keywords are those keywords that are not applicable to your ad. For example, if you are an attorney and only practice family law, ensure that your account is set not to return results for "criminal lawyer" by negating the keywords "criminal", "criminal law", etc.
With Bing, you have the option of using two lines of text, with 35 characters each to reach a total of 71 characters. When using two lines, you need to take care regarding where you place your line breaks. Keep in mind that the first line should be read as a complete thought. Consider the following example:
  Designer Shoes
  Popular styles and designers low
  Prices, no handling fees!
  www.example.com
In this example, the word "low" should go with the first word of the second line so that the phrase "Low prices" is kept together. This would make the ad much easier to read.
Since you have limited space available, make sure you take advantage of the space you have. For example:
  ABC Web Design
  Affordable web design & development
  Call us today!
  www.ABCWebDesign.com
In this example, the headline was wasted since the URL provides the name of the company. The headline could have been used to provide additional helpful information and tell readers what sets that company apart from the competition. A better example:
  Sacramento's Web Experts
  Affordable web design & development
  Driving results since 2001
  www.ABCWebDesign.com
Following just a few simple tips can help to ensure your Bing ads are as effective as possible.